Hi There!
We're Dr Jess & Dr Xandra (DC) – we're northern sisters, doctors (one medical, one Chiropractor), podcasters, YouTubers, entrepreneurs and natural health experts on a mission to help as many women as possible lose weight to have the body they love and look and feel amazing! We're in love with long walks with our labradors (sisters too!), family time with Jess's two children, keeping chickens and growing weird vegetables.
We weren't always cooking from scratch, making superfood smoothies and practicing daily affirmations…
In fact, just over a decade ago, Jess was working in hospital, running on adrenaline and living on takeaways and a lot of Cadbury's chocolate. She took the decision to leave the NHS and open up her own private practice as well as working on her own health. She's worked through her leaky gut, balanced her hormones, reversed early menopause, and lost over 2 stone along the way. She found a love of natural medicine, herbs, supplements, functional medicine and Chinese medicine, using all of these in her extremely successful clinic.
Xandra struggled from childhood with her weight and without guidance on food or how to cook, she turned to junk food and comfort eating. It took becoming a successful chiropractor and learning how to cook, finding a love of exercise and emotional work to bring about an amazing 5 stone weight loss to regain her ideal weight and a body she is proud of.
We want to make natural health and losing weight simple and fun (yes fun!) for women. When you do it the right way, you clear your brain fog, supercharge your energy and find excitement and a new love of life. The vicious cycle of guilt, comfort eating, self-denial, frustration and poor self-esteem is broken and you engage with your life in a whole different way.
We aren't perfect, we still have goals we want to reach, we struggle to get the balance of stress and work-life balance right with 2 busy practices, partners, young children, dogs, chickens and episodes of overwhelm and burnout when we've got that balance wrong. But we've come out of every episode having learned more about ourselves and with the awareness and insight to share with other women when they are struggling too.
We know what it feels like to know where you want to be but just be managing to get through each day with a never-ending to-do list and no energy to work on your body and your health.
Are you that woman? Frustrated. Tired. Stressed.
Nurturing others and not yourself?
If you feel overwhelmed by diet advice and understanding the wellness world, welcome.
We created this space for you.
We will be with you each step, as we explore all things weight loss, hormones, gut health, beauty and feeling amazing inside and out.
Feeling like the the most beautiful version of you doesn't have to be hard. Through easy and accessible lifestyle changes and natural supports, we'll do this together.
We're so happy you're here.
DR JESS BRAID
MBChB, BSc(Hons), BSc, IFMCP, MNIMH, DCMAc,CCosD, CHMMD, MLCHom
Licensed Medical Doctor, Functional Medicine Doctor, Medical Herbalist, Chinese Medicine Practitioner, Acupuncturist, Homeopath, Kinesiologist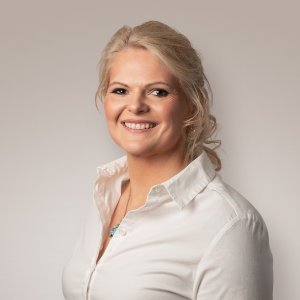 DR XANDRA MIDDLETON
BSc(Hons)

Doctor of chiropractic
Clinic Owner and Trainer
KATY ALLEN
BA (Hons), FMCHC, EFT (cert Level 2)
Functional Medicine Health Coach,
EFT Practitioner